A Complete Suite of Forestry Services
A Complete Suite of Forestry Services
Forestry Services from Seedlings to Stands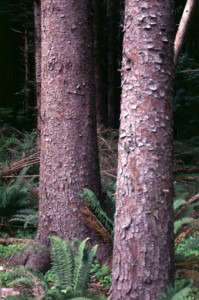 JMurray Forestry LLC offers a complete suite of forest management services to assist landowners in making productive decisions about their forests, and to implement these decisions effectively and economically. These services include:
FOREST INVENTORY:
Management planning
Field measurements/timber cruising
Growth and yield analysis
GPS mapping
SILVICULTURE:
Needs identification
Tree Planting
Prescribed burns
Brushing/weeding/vegetation management
Harvest planning and execution
APPRAISALS:
Inventory analysis for value
Timber sale layout
Log marketing
REGULATORY COMPLIANCE:
Permitting assistance
Field monitoring for compliance
Forest Practices consulting
Do You Need Help With:
— Managing your forestlands?
— Planning appraisals and harvests?
— Understanding your forest's value?
— Getting permits?
— Forest restoration?
— Silviculture prescriptions?
— Public policy issues?

Click here for the answers you need!
Silviculture is the art and science of controlling the establishment, growth, composition, health and quality of forests and woodlands to meet the diverse needs and values of landowners and society on a sustainable basis (Helms 1998, USDA Forest Service 2004).