Getting the highest value from your forestlands
means getting the highest value from your forester.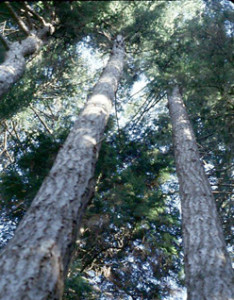 Forestry in the 21st century requires a broad and diverse skillset to deliver benefits in the near term as well as to lay the foundation for lasting value. Landowners large and small need all the help they can get in navigating the maze of land use regulations, keeping track of their inventory, and making management decisions that will have far-reaching benefits well into the future.
Finding the right help to make productive choices is crucial. JMurray Forestry LLC has the skills and experience to solve forest challenges, whether they include timber harvest, forest inventory, growth modeling, permitting, silviculture or public policy interaction.
JMurray Forestry LLC has decades of proven expertise in all aspects of modern forestry, with a special emphasis on forest inventory and silviculture. Because the goals of landowners vary widely, successful forest management must be guided by the needs of individual owners in relation to the specific nature of the forestland. JMurray Forestry LLC understands that one size does not fit all.
The economics of growing wood and the increased public awareness of the importance of healthy forests makes this point in time ideal for maximizing the value of your lands. JMurray Forestry LLC will help your forest reach its potential through excellent management based on your individual needs. Please contact us for a free initial consultation.