Strategies for Forest Management
Strategies for Forest Management
How will a forest plan help achieve my goals?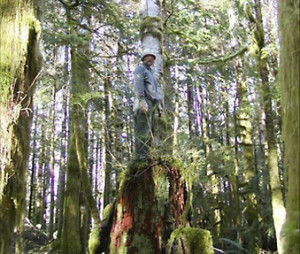 JMurray Forestry LLC develops and evaluates forest inventories to help landowners plan their near- and long- term strategies for forest management. Joseph has over 40 years' experience as a forester in Washington State and can plan and implement all phases of forest management.
With expert evaluation, the best silvicultural treatments can be identified and implemented. Some of these include:
FORESTRY MANAGEMENT CONSULTING –
UNDERSTANDING THE VALUE OF YOUR FOREST – Forests provide cultural and environmental benefits as well as economic value. JMurray Forestry LLC helps landowners balance these values, maximizing the full potential of their forests.
FOREST INVENTORY– A thorough and accurate inventory about forest composition is a prerequisite for landowners in making informed decisions about their forests. JMurray Forestry LLC will conduct surveying and evaluation of forest stocks on the ground.
FOREST RESTORATION – JMurray Forestry LLC advises on overall forest health and can develop restoration plans based on landowners' goals for their forests.
URBAN FORESTRY PLANNING – Urban forests can significantly increase the quality of life in urban spaces. Planning requires an understanding of what species are appropriate for specific sites. JMurray Forestry LLC can assess area needs and advise on long-term planning.
SILVICULTURE FIELD WORK –
PLANNING APPRAISALS & HARVESTS – JMurray Forestry LLC will perform forest evaluations and measurements to determine the value of landowners' forest tracts and identify harvest opportunities.
GETTING PERMITS – JMurray Forestry LLC has a thorough understanding of Washington State Forest Practices regulations and can help landowners secure permits for forest management activities.
MANAGING FIELD WORK – Planting, burning, spraying and harvesting are just some of the activities JMurray Forestry LLC can assist forest owners in implementing.
FOREST SEEDLING PURCHASES – JMurray Forestry LLC will arrange for seedling purchases for planting projects.
PUBLIC POLICY ISSUES –
JMurray Forestry LLC has decades of experience dealing with public policy at the local, state and federal levels. We advocate for forest landowners' interests through participation in public forums, non-profit board positions, professional associations and regulatory policy groups.
JMurray Forestry LLC is ready to help you with all aspects of planning and management. Please contact us to begin the process of getting the most from your forest.
Do You Need Help With:
— Managing your forestlands?
— Planning appraisals and harvests?
— Understanding your forest's value?
— Getting permits?
— Forest restoration?
— Silviculture prescriptions?
— Public policy issues?

Click here for the answers you need!
Silviculture is the art and science of controlling the establishment, growth, composition, health and quality of forests and woodlands to meet the diverse needs and values of landowners and society on a sustainable basis (Helms 1998, USDA Forest Service 2004).