Joseph Murray: Broad Experience,
Deep Expertise.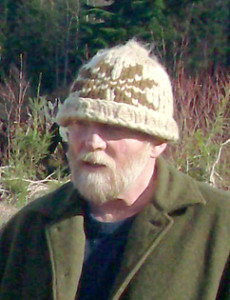 Joseph Murray has worked as a professional forester for over 40 years, principally for Merrill & Ring as an inventory and silvicultural forester for thirty-seven years. Additional activities have included work on public access, education, forest history and policy.
Chief among his professional accomplishments are the tens of thousands of acres he has reforested in Western Washington and British Columbia. In addition, Joseph pioneered the practice of planting Sitka Spruce and Western Red Cedar together in the same hole as a form of deer browse protection for the Cedar.
He serves on a number of forums influencing the forest industry, including the Riparian Scientific Advisory Group (RSAG), a part of the Washington State Department of Natural Resources' Cooperative Monitoring Evaluation and Research Program (CMER). Other areas of participation include negotiations on the Desired Future Condition Riparian Regulation and the Integrated Pest Management Regulation for Private Forest Land in British Columbia. Joseph is currently a Trustee of the Western Forestry & Conservation Association and served on the Area 1 Selection Committee of the Ag-Forestry Leadership Foundation.
Joseph served as 2014 Chair of the Washington State Society of American Foresters (SAF). He has been an active member of the North Olympic Peninsula SAF Chapter since 1979. During that time Joseph has served as Chapter Chair twice, and participated in the planning and implementation of several Washington State Annual Meetings. He has also participated on the State Executive Committee as Membership Chair. Joseph received the Presidents' Award for Outstanding Field Forester of 2003 from the National Society of American Foresters.
As a member of the North Olympic Peninsula community for the past fifty years, Joseph has been involved in many community organizations. Some of these include the Clallam Conservation District, the Juan de Fuca Scenic Byway Association and the United Way Funds Distribution Committee. He recently has served on the Clallam County Charter Review Commission as second Vice Chair, the Clallam County Trustlands Advisory Committee as overall chair, and currently sits on the Port of Port Angeles Timber Advisory committee.
Joseph holds a BS in Business from the University of Notre Dame, and received his certification in forestry from Peninsula College under the tutelage of John Willits.
Do You Need Help With:
— Managing your forestlands?
— Planning appraisals and harvests?
— Understanding your forest's value?
— Getting permits?
— Forest restoration?
— Silviculture prescriptions?
— Public policy issues?

Click here for the answers you need!
Silviculture is the art and science of controlling the establishment, growth, composition, health and quality of forests and woodlands to meet the diverse needs and values of landowners and society on a sustainable basis (Helms 1998, USDA Forest Service 2004).